Sample Logos
Logo samples from the Biz-Logo.com portfolio.
When you compare logo samples from different logo design firms, please be aware that inexperienced designers often show sample logos that are only concept designs and not actual logos designed for paying customers. It might not seem important, but those concept logo samples do not provide proof that the designer is able to design something that speaks to the intended target audience. When working with a "real customer", a designer also faces technical challenges, such as making sure the logo can be used on the company's red delivery van etc. Experience matters! The sample logos shown on this page and on our logo examples page are all "real" logos that Biz-Logo designed for "real" companies.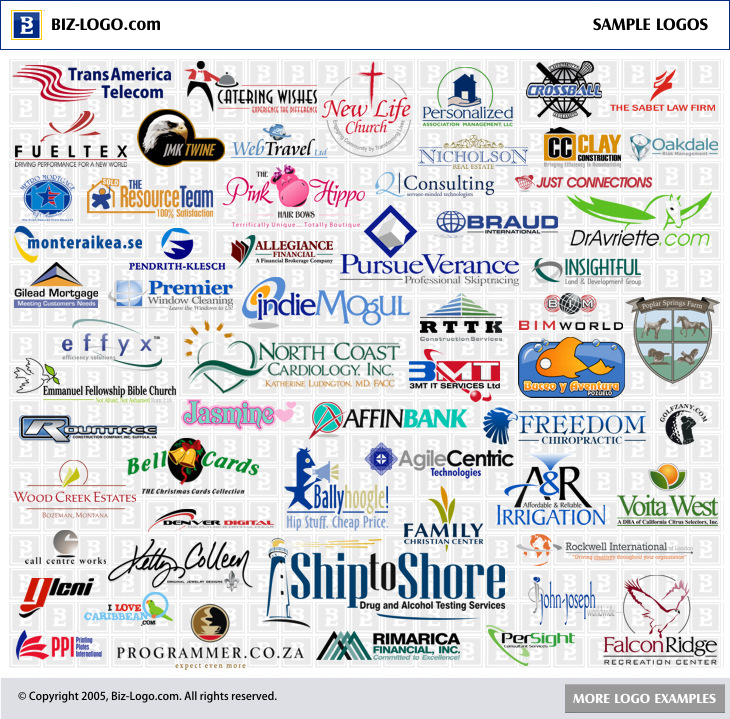 These sample logos are all Biz-Logo.com originals.
sample-logos.jpg
More sample logos
Church Sample Logos
Construction Sample Logos
Hopital Sample Logos
Medical Sample Logos
Business Logo Design Samples

Logos Offered for Sale

More Sample Logos
Categorized Sample Logos