Medical Logos
On the image below is a collection of some of the medical logos from the Biz-Logo portfolio. The medical logos shown here are a mix of custom and pre-designed or "shelf" logos, but all are actual logos created for medical companies. The logos shown were all created in vector format and delivered in vector (printing) and web formats. For more examples of medical logos, please have a look at our medical category in our pre-designed section. We could also assist you with the development of a custom logo.
Medical Logos (PNG)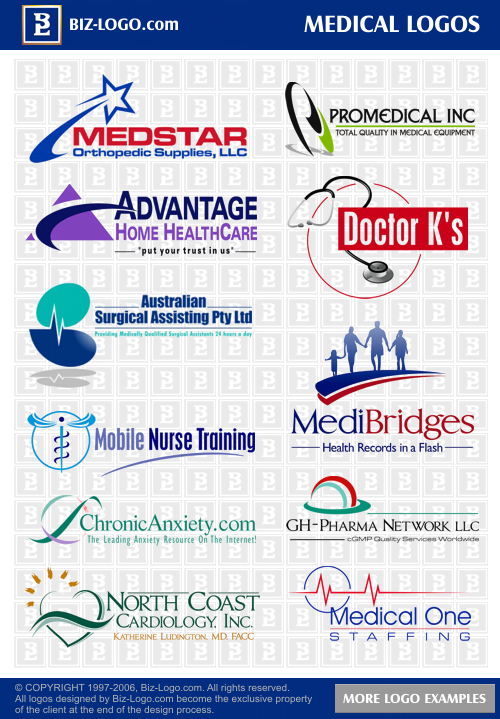 Also see our article on medical logos.
The medical logos shown here are from the Biz-Logo.com portfolio. All logos are © Biz-Logo.com or their respective owners and may not be copied or reproduced for any purpose without the express written permission from the relevant copyright holder.