Church Logos
The page below shows a sample of church logos created here at Biz-Logo.com. These are a mix of pre-designed logos and custom logos. To see more church logo examples, please have a look at the church logos category in our pre-designed section. If you are interested in having a church logo developed by us, please have a look at our custom logo options. If you already have a logo and just need it freshened up, take a look at our logo repair service.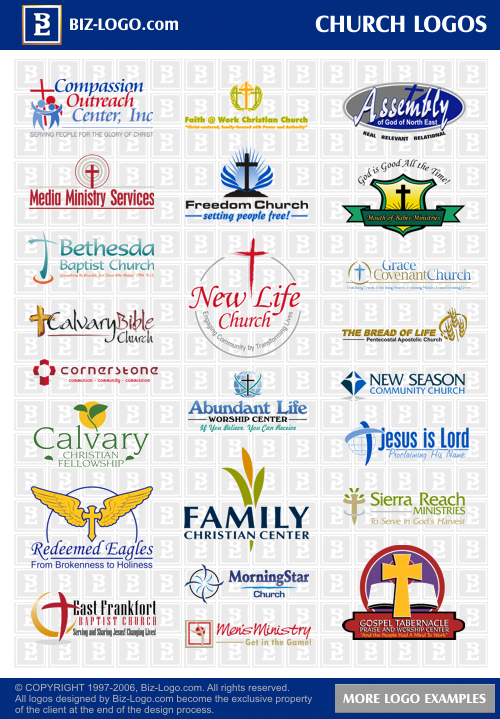 About the symbolism found in church logos
Most Christian church logos make use of traditional Christian symbols such as the cross, the open Bible, the grapevine and sometimes other plants or a sunrise. Many of the symbols found in Christian church logos are often also found in the logos of other religions. A sunrise for example could either symbolize sun worship or a new beginning. So a sunrise in a church logo does not necessarily mean that the folks in that church worship the sun! It is our belief that any church may use any symbol in their church logo as the power of a symbol does not lie in the symbol itself. Rather the significance of a symbol is derived from the meaning that the church and the intended audience assign to it.