We receive many emails from logo designers wanting to sell their pre-designed logos online at Biz-Logo.com.
We sell only our in-house pre-designed logos on this web site, but we have created a separate web site where any designer can sell pre-designed logos. We call it LogoGround. Check it out.
There are similar services out there where designers can sell pre-designed logos, but we've tried some of them ourselves and realized that logo designers needed something much, much better. Most of these pre-designed logo sites pocket about half of the profit from the sale, which seems unfair. The logo designer is doing most of the work. The logo designer should get most of the money.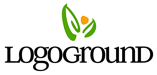 So we created LogoGround as an honest "by designers for designers" web site where anyone can sell their pre-designed logos - and be treated fairly!
We hope you'll join us there.