Business Logo Design

The image below shows a collection of some of the business logo designs from the Biz-Logo.com portfolio. All of these examples show actual business logos designed by our in-house logo designers. Click on the image for more examples of our design work. We could also assist you with the development of a custom business logo design.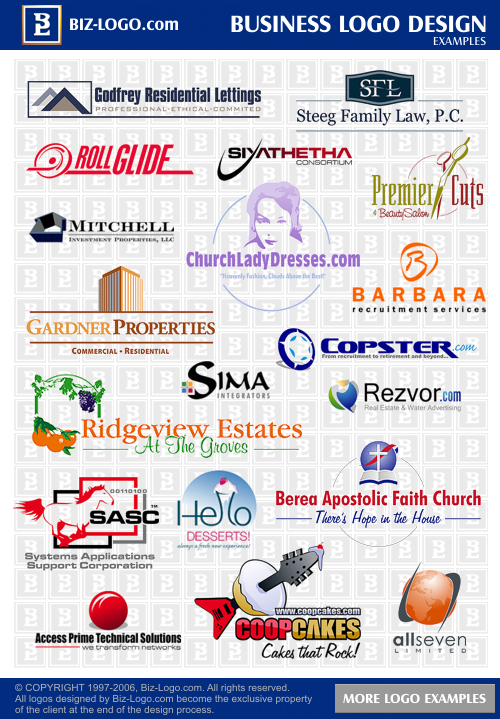 Business Logo Design (PNG)
Ready to start a logo design project?
Check out the logo design options:

Start my logo

The business logo designs shown here are taken from the Biz-Logo.com portfolio. All logos are © Biz-Logo.com or their respective owners and may not be copied or reproduced for any purpose without the express written permission from the copyright holder.