Biz-Logo.com

Buy Logos

Abstract Logos - Shapes & Objects
Air Power Logo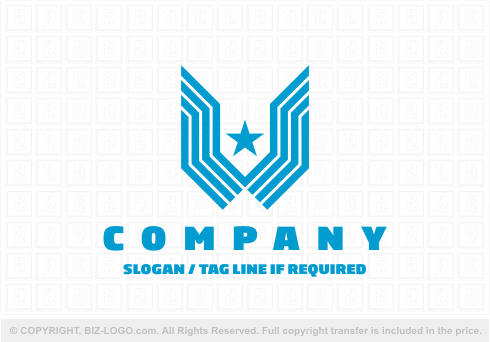 $145
Price in USD. No hidden fees.
Buy This Logo View Similar Logos
Exclusive Ownership & Copyright Transfer
Each logo sold only once. Details
Professional Customization Included
Let us make it perfect for you. Details
Receive All Web and Print Formats
Vector AI/CDR/EPS, PDF, PSD, JPG, PNG. etc. Details
Solid Guarantee
30 day, 100% money-back guarantee. No fine print. Details
| | |
| --- | --- |
| Logo ID | 7008 |
| Status | Not sold yet |
| Added | 2016-02-28 |
| Collection | pre-designed-22 |
This Air Power Logo consists of two securely constructed linear wings, blue in color, just like the sky. Blue also symbolizes reliability. A single star is flamboyantly centered between the wings, indicating authority. This neat design could be recommended for an aviation or air force industry.
Keywords
air power military aviation logos air forces combat aces pilots ...

Buy this logo now
Logos with Similar Themes

More logos like these ones
Can't find the perfect logo? Try a logo search or spoil yourself with a brand new, custom logo (from only $149!)