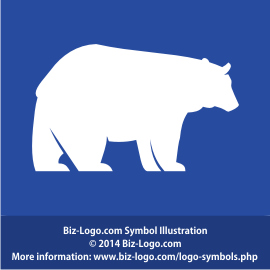 View All Symbols
Like this symbol?
Download it free:

Bear Logo Symbol EPS

Bear Logo Symbol AI

Bear Logo Symbol PNG

Bear Logo Symbol PSD
Bear

Modern meaning
Though historically a very negative symbol associated with things like greed and evil, the bear today has a much improved image. Usually associated with the great outdoors, strength or cuteness, the latter largely thanks to teddy bears and pandas. Bears are often seen in sports-related logos.

Historically the bear has been used as the symbol of Russia and of Persia.

---

Historical meanings
greed evil strength power carnal desires

In the Christian tradition
evil greed
---

Our rating for this symbol: Poor
Our bear-related logos

More symbols and their meanings