Biz-Logo.com

Buy Logos

Real Estate Logos
Castle Tower Logo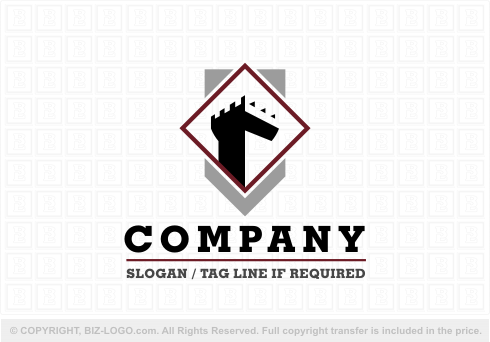 $145
Price in USD. No hidden fees.
Buy This Logo View Similar Logos
Exclusive Ownership & Copyright Transfer
Each logo sold only once. Details
Professional Customization Included
Let us make it perfect for you. Details
Receive All Web and Print Formats
Vector AI/CDR/EPS, PDF, PSD, JPG, PNG. etc. Details
Solid Guarantee
30 day, 100% money-back guarantee. No fine print. Details
| | |
| --- | --- |
| Logo ID | 6018 |
| Status | Not sold yet |
| Added | 2015-05-21 |
| Collection | pre-designed-21 |
This castle design bears the symbol of a fortified city, surrounded by solid walls. Usually it is occupied by a moral force who must be overcome, due to a treasure it guards safely. An excellent logo for Security Companies.
Keywords
towers castles defenses protection security financial investments investing services 3D ...

Buy this logo now
Logos with Similar Themes

More logos like these ones
Can't find the perfect logo? Try a logo search or spoil yourself with a brand new, custom logo (from only $149!)