Equestrian Logo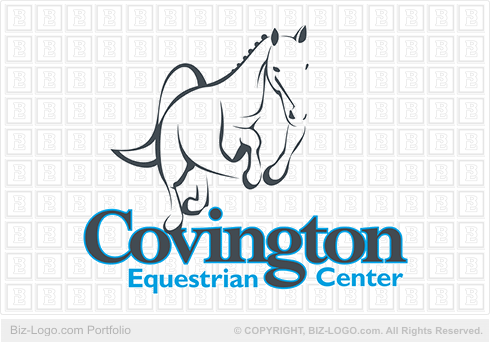 This logo is not for sale.
Similar logos are available in the pre-designed-horse-logos category:
More Horse Logos
Equestrian Logo
Image file: equestrian-logo.gif
Our clients are from Covington, United States of America.

The logo on display is a custom designed logo by Biz-Logo.com. Our clients chose the Budget Package. The price of the Budget Package is $149.00 (USD). This Package includes 3 unique concept designs to choose from, unlimited alterations to the final logo design choice, unlimited color fonts and placement of the company name and slogan, and more. Please use the link to Biz-Logo.com web site for complete information: http://www.biz-logo.com/side-by-side.shtml. Copy and paste the link into your browser to open.

The turnaround time is 2 business days.

All logos by Biz-Logo.com is sold only once. All the logo designs by Biz-Logo.com is accompanied by a Transfer of Copyright Document, on request.

The final logo design is delivered in vector format (AI, EPS, CDR), raster format (JPG, GIF, PNG) and in black and white (300dpi JPG).

The logo design is the image of a horse in jumping action. The horse is air born. The outlines of the body of the horse, the eyes, nostrils and mouth completes the design image. The main of the horse is dressed indicating that the horse is a participant at a horse show. The horse logo design has no rider, no saddle and no bridle. The object over which the horse is jumping, is omitted.

The name of the company exists of 3 letters. The first letter is designed in bold letters. The second and third letters are designed underneath the first letter in small letters. The right hind leg of the horse rests on the third letter of the company name.

The colors are Fill: 100% PANTONE 432 C, Outline: None and Fill: White, Outline: None.

The fonts are Gill Sans MT (Bold)(ENU).


More Case Studies
More from pre-designed-horse-logos
Pre-Designed Logos
Custom Logos