Equine Rescue Logo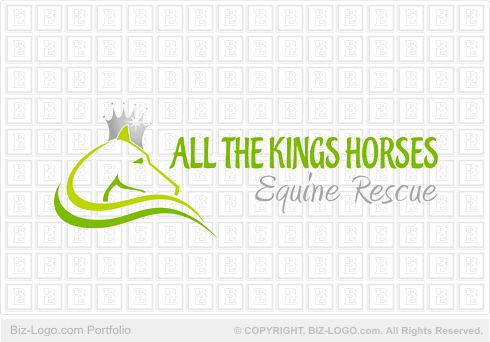 This logo is not for sale.
Similar logos are available in the pre-designed-horse-logos category:
More Horse Logos
Equine Rescue Logo
Image file: equine-rescue-logo.gif
The logo design on display is an unique graphic design by Biz-Logo.com.

The Equine Rescue logo was designed according to the business guidelines found in the Budget Package of Biz-Logo.com. The price of the logo is $173 (USD). The turnaround time is 2 business days.
Here is the link to the web page where Biz-Logo.com logo design packages are on display : http://www.biz-logo.com/side-by-side.shtml. Please copy and paste into your browser to open.

Excellent team work between Biz-Logo.com in-house graphic designers and our clients brought the design process to a closure within one business day!

The Equine Rescue logo depicts the head of a horse. The horse faces to the right hand side. Its mane flows from its neck on the left hand side of the image to the right hand side, lightly touching the mouth of the horse. The mane is designed by two swooshes. The horse carries a crown with six shafts dotted by six small circles. In the forefront of the crown is designed a small bright star. This headdress is worn by the horse as a token of authority and monarchical worth.

The company name and slogan is designed to the right hand side of the logo image.

Our clients chose the fonts Amienne (Normal)(ENU)and Pinguino (Normal)(ENU).

The colors are Fill: 100% PANTONE 376 C, Outline: None, Fill: 100% PANTONE 382 C, Outline: None, Fill: Fountain, Outline: None and Fill: White, Outline: None.

More Case Studies
More from pre-designed-horse-logos
Pre-Designed Logos
Custom Logos