Globe Dollar Sign Logo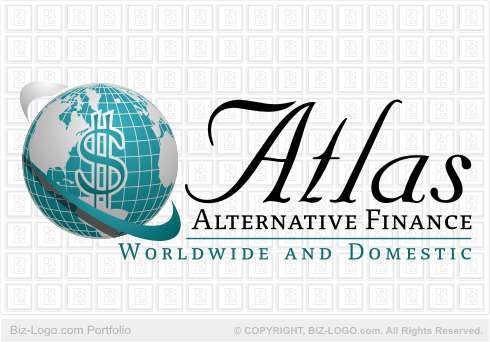 This logo is not for sale.
Similar logos are available in the pre-designed-cat02 category:
More Globe Logos
Globe Dollar Sign Logo
Image file: globe-dollar-sign-logo.gif
James Rosas is a registered agent for a commercial finance brokerage and consulting firm in Iowa, focused on supporting businesses located in the USA and worldwide to solve their financial needs. They offer trouble-free financial solutions to any type of business, from commercial property developers and investment establishments to venture capital start-ups.

Their Global Loan Scheme helps unlock the potential of international markets to American businesses as well as assisting entrepreneurs located abroad realize their goals.

After carefully browsing our Circular category at Biz-Logo.com, James discovered a spot on design for their organization.

This Globe Dollar Sign logo illustrates exactly what his firm represents. A beautiful globe in silver and turquoise with a dollar sign placed in the center. The globe is surrounded by a swoosh, indicating an orbiting motion.

In the meaning of colors, silver is associated with supremacy and abundance. It is seen as an elegant color linked to prosperity.

Turquoise is a favourable color for any business related to communication. It also inspires equilibrium and positive thought.

The codes for these brilliant colors used in this design are as follows:
100% Pantone 329 C
100% Pantone 319 C
100% Pantone 445 C
100% Pantone Cool Gray 6 C
100% Pantone 7477 C
Trans white

The font names are Nuptial BT Normal and Mokka Smallcaps.

More Case Studies
More from pre-designed-cat02
Pre-Designed Logos
Custom Logos