Nurse Consulting Logo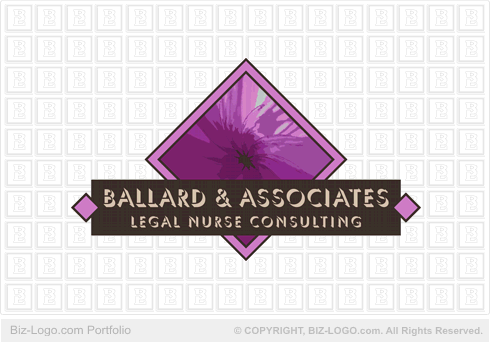 This logo is not for sale.
Similar logos are available in the pre-designed-medical category:
More Medical Logos
Nurse Consulting Logo
Image file: nurse-consulting-logo.gif
Our client is from Antelope, California.

The Web site of our client's choice was Biz-Logo.com. The Web site of Biz-Logo.com offers a great variety of categories. The pre-designed logo shown on this page was found in the Plants, Outdoor and Nature category.

The Nurse Consulting Logo displays a flower in full bloom, bordered by a rectangle. The rectangle is designed in up right position, resting on one of its four corners. The rectangle us a double border.

The name and strap line of the company are designed inside a bar of large proportions, covering the bottom half of the flower and rectangle. A small part of the bottom corner of the rectangle shows below the bar. The bar is held by two dainty rectangles, on opposite sides, but without the flower design.

The name of the company and its strap line is designed using the font called Umbra BT (29.943 pt) and Umbra BT (18.478 pt).

The logo design is without a drop shadow or border lines.
More Case Studies
More from pre-designed-medical
Pre-Designed Logos
Custom Logos