Global Transport Logo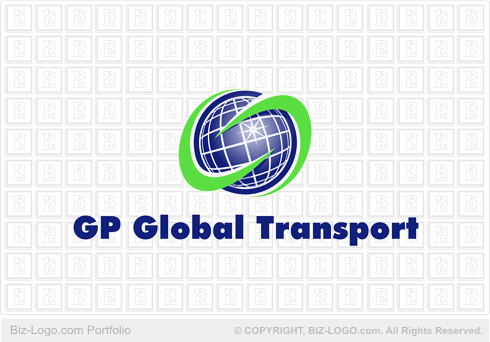 This logo is not for sale.
Similar logos are available in the pre-designed-cat02 category:
More Globe Logos
Global Transport Logo
Image file: global-transport-logo.gif
Our client from Wesley Chapel, Florida decided to turn to the Web site of Biz-Logo.com to search for an appropriate logo design for his business.

The logo shown on this page is the image of a globe. The globe is gritted. The globe is slightly tilted to the left side of the viewer. Two swooshes clasp the globe. The left swoosh appears from the upper outer section of the globe flowing close to the border of the globe and then traversing the lower part of the globe. The swoosh curls upwards ending close to the right inner border of the globe.

The second swoosh commences close to the bottom outer section of the globe. The swoosh flows close to the outer border of the globe traversing the upper part of the globe. The swooshes are actually similar in design. Both of the swooshes have a clear white swoosh to the insides of their designs. Another white swoosh is designed to both of the inner sides of the large swooshes placed over the globe.

A small bright twinkling star is designed close to the right swoosh. The star is designed inside a rectangle underneath the convex format of the second swoosh.

The colors of the globe logo are as follows:
the two swooshes are green. The name of the color is Fill: 100% PANTONE 802 C. The globe is colored blue. The name of the color is Fountain Outline: None. The grid lines of the globe and the star are colored white.

The name of the company is designed beneath the logo. The name of the font is Futura XBlk BT.

The logo has no border lines or shadow base.
More Case Studies
More from pre-designed-cat02
Pre-Designed Logos
Custom Logos