Fire Security Shield Logo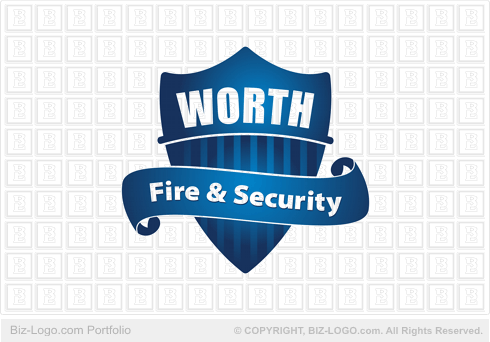 This logo is not for sale.
Similar logos are available in the pre-designed-cat03 category:
More Freeform Logos
Fire Security Shield Logo
Image file: fire-security-shield-logo.gif
The Fire Security Shield Logo was designed as a custom logo for our client form Mansfield, Texas.
The logo is the property of our client.

The logo is displayed to the left of the viewer.

The logo image is a shield occupied with the name of the company. The name of the company is designed in two sections onto the shield. The first word of the name is drawn in the upper portion of the shield. The last three words are drawn below the first word. These three words are designed onto a band semi surrounding the lower portion of the shield.

The name of the font in which the first word is designed is Impact. The name of the font in which the rest of the words are designed is AvantGarde Bk BT.

The colors of the shield are various shades of blue. The colors black and white were used in the logo design.

The logo has no border or shadow base.


More Case Studies
More from pre-designed-cat03
Pre-Designed Logos
Custom Logos