Fashion Company Logo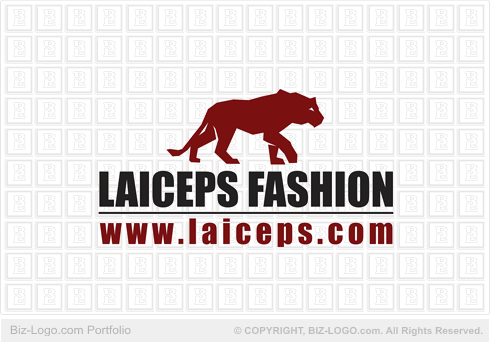 This logo is not for sale.
Similar logos are available in the pre-designed-cat04 category:
More Animal Logos
Fashion Company Logo
Image file: fashion-company-logo.gif
Our client is from Ho Chi Minh, Viet Nam.

The logo displayed on this page is a pre-designed logo by Biz-Logo.com.

The Fashion Company Logo is the image of a walking tiger. The animal is designed in a stalking posture. The right fore front paw is lifted while the other three paws are on the ground. The animal is facing to the right side of the viewer. No ground border is visible.

The name of the Fashion Company Logo is designed directly below the tiger. The name is drawn in bold black capital letters.

The company's slogan is designed below the company name. A horizontal line is drawn between the company name and the slogan.

The name of the font that was used for the company name and slogan is Impact.

The names of the colors are R:117 G:0 B:0 and Black.

Border lines around the Fashion Company Logo are null.
More Case Studies
More from pre-designed-cat04
Pre-Designed Logos
Custom Logos