Embroidery Logo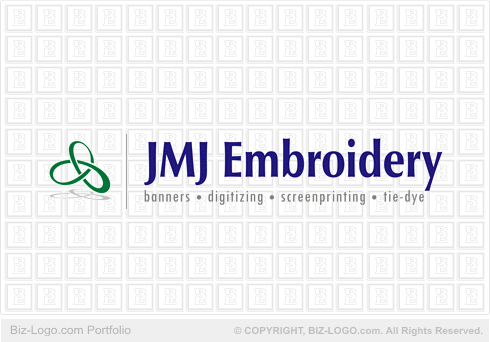 This logo is not for sale.
Similar logos are available in the pre-designed-cat03 category:
More Freeform Logos
Embroidery Logo
Image file: embroidery-logo.gif
Our client is from Littleton.

The logo on this page is about embroidering, screen printing, digitizing tie-dye and many more cloth and other medium art creations.

The three loops are equal in format. The three loops are arranged in precise measurements away from each other. Yet, they are designed to symbolize unity.

The thee loops are colored green. Each of these loops have white border lines most distinguished at three points in unity.

The logo has a shadow base.

The name and slogan of the business is separated from the logo by a vertical line.

The name of the company is designed in upper and lower case. The name is colored blue.

The slogan of the company is designed in lower case with bullets between the 4 words. The color of the slogan is light gray.


More Case Studies
More from pre-designed-cat03
Pre-Designed Logos
Custom Logos