Commercial Real Estate Logo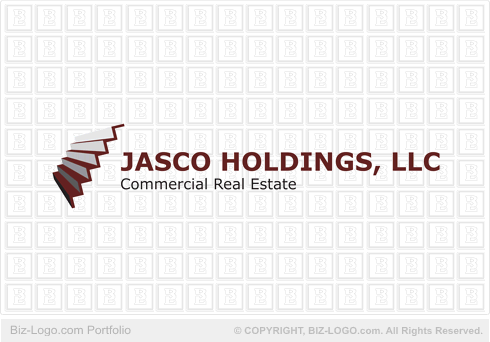 This logo is not for sale.
Similar logos are available in the pre-designed-real-estate category:
More Real Estate Logos
Commercial Real Estate Logo
Image file: commercial-real-estate-logo.gif
The logo over here was designed for our client doing business in commercial real estate.

The design depicts a stair case. The stairs are viewed from the side. Seven stairs and their front falls can be observed. The color of this graphic design is black, gray and white.

The name of the company is designed to the right side of the logo. The name is designed in bold dark brown capital letters.

The slogan of the company is designed below the name. The slogan is colored black.

No border lines or shadow base were designed.
More Case Studies
More from pre-designed-real-estate
Pre-Designed Logos
Custom Logos