Shield Home Inspections Logo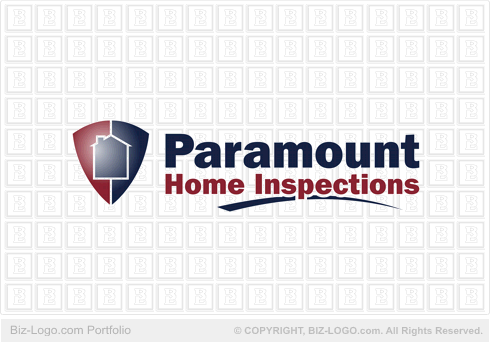 This logo is not for sale.
Similar logos are available in the pre-designed-real-estate category:
More Real Estate Logos
Shield Home Inspections Logo
Image file: shield-home-inspections-logo.gif
The logo exhibited on this page is an image of a shield embracing the outlines of a residential home. The residential home is drawn in full that is with side walls, ground base and roof with a chimney to the left side of the roof top. A vertical line is designed running from top to bottom in the center portion of the shield. The vertical line does not show over the front of the residential drawing. The design of the residential home is extinguished from the rest of the shield by a similar white line as the vertical line.

The name and slogan of the company are designed to the right side of the logo. A swoosh is designed in convex format, cutting at the back of a portion of the slogan.

The colors of the Shield Home Logo are various shades of bronze, blue and white.

The Shield Home Inspections Logo is not bordered.


More Case Studies
More from pre-designed-real-estate
Pre-Designed Logos
Custom Logos