Truck Freight Logo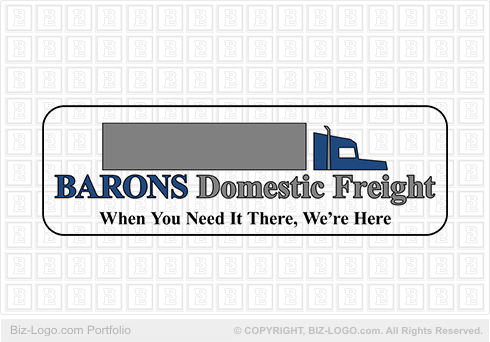 This logo is not for sale.
Similar logos are available in the pre-designed-cat03 category:
More Freeform Logos
Truck Freight Logo
Image file: truck-freight-logo.gif
The Truck Freight Logo was designed for our client from Hamburg, NJ, United States of America.

The logo displayed on this page is a custom design. The turn around time for custom logos is 2 business days between revisions. The graphic designer took 2 business days to design this logo. Take into account that the work schedule of the designer includes multiple custom designs to be completed. Finalization of the logo was called for by our client on the second business day.

The cost of the Truck Freight Logo is $179-00 USD). This logo was bought by our client and is the sole property of our client.

The logo image is that of a large truck. The design is well balanced as the truck and the name of the company as well as the tag line of the company are allotted equal prominence in space. The truck faces to the right. Only the top portion of the truck is designed.

The company name and tag line underneath the company name rest directly beneath the truck image.

The colors of the logo is blue and gray.

The logo is free from border lines.
More Case Studies
More from pre-designed-cat03
Pre-Designed Logos
Custom Logos