Pink Boutique Logo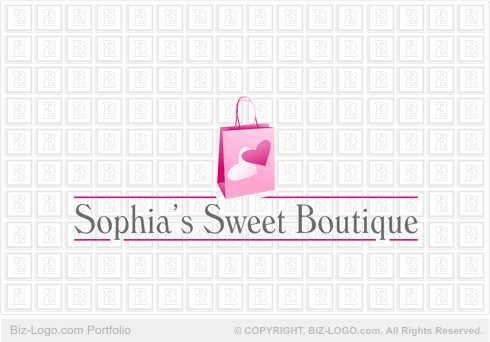 This logo is not for sale.
Similar logos are available in the pre-designed-cat03 category:
More Freeform Logos
Pink Boutique Logo
Image file: pink-boutique-logo.gif
Our client from Buena Park, CA, United States of America, chose the Pink Boutique Logo from our Free Form Category. This Category is found in the pre-designed logos section on the Web site of Biz-Logo.com.

The Pink Boutique Logo was sold to our client for $125-90 (USD).

The turn around time for all pre-designed logos is 1 business day between revisions.

Our client chose the best logo concept design in the first batch of concept design files and finalized it. The Pink Boutique Logo was hers within 1 business day.

The logo image is that of a shopping bag. The bag is colored in pink. The bag is designed in an up right position. The two handles of the bag is designed in the same position as that of the bag. Two hearts are designed onto the large front view of the bag. The second image of a heart overlaps the first heart but only partially. The visible portion of the first heart is colored light pink. The second heart is colored dark pink.

The name of the company is designed underneath the logo. Two horizontal lines frames the company name.
More Case Studies
More from pre-designed-cat03
Pre-Designed Logos
Custom Logos