Horticulture Logo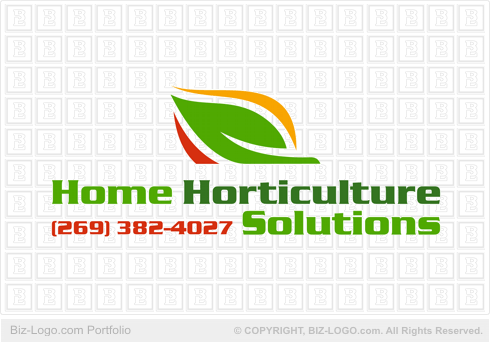 This logo is not for sale.
Similar logos are available in the pre-designed-cat05 category:
More Swoosh Logos
Horticulture Logo
Image file: horticulture-logo.gif
Our clients are from Kalamazoo, MI 49008
United States of America.

The pre-designed logo our clients bought, came from our swoosh category. Biz-Logo.com designed this pre-designed logo using the intellectual property of our in-house graphic designers.

All graphic designs are exclusive to Biz-Logo.com.

Pre-designed logos are designed exactly like custom designed logos. Our clients receive the same quality products, whether the products are pre-designed or custom designed. The only difference between the two products is that our clients view their logos before they have to pay for them.

Pre-designed logos are a lot cheaper than custom designed logos. The reason is that our designers do not have to spend time submitting concept designs to our clients, before the perfect logo design emerge.

When our clients place their orders, our graphic designers already completed the logo design before hand. This allows time to focus on placing our clients company names and tag lines in their perfect positions. The same applies to changing colors and fonts.

Finalization of the designed logo is the last step in the design process.

All Biz-Logo.com graphic designs are sold once. On completion of a Biz-Logo.com graphic design project, our clients receive exclusive ownership immediately. A transfer of copyright document is available with each final graphic design, on request.

The price of the logo on display is $125.90.

The pre-designed logo shows a plant leaf resting on its side. The leaf is designed in an upright position. The leaf is compiled by three swooshes. The middle swoosh is larger in diameter and sliced from bottom right to middle left of the swoosh image. The upper right hand side swoosh folds gently over the middle swoosh without touching the middle swoosh. The third swoosh is designed at the bottom of the middle swoosh and is much smaller than the other two swooshes. All three swooshes curls upwards into an unity, although not touching each other.

The company name of the Horticulture Logo is designed underneath the logo. The tag line is designed underneath the company name, joined by the last word of the company name to the right hand side of the tag line.

The colors of the Horticulture Logo are Fill: 100% PANTONE 485 Outline: None, Fill: 100% PANTONE 137 C, Outline: None and Fill: 100% PANTONE 369 C, Outline: None.

The name of the fonts is SerpentineDBol (Normal)(ENU).


More Case Studies
More from pre-designed-cat05
Pre-Designed Logos
Custom Logos