Medical Eyecare Logo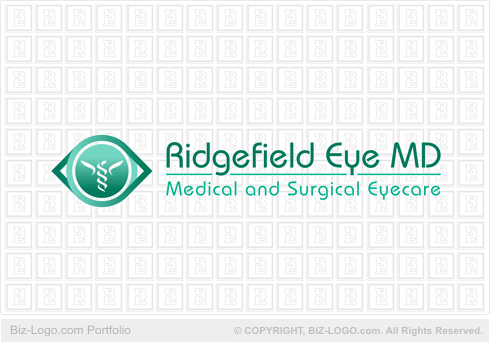 This logo is not for sale.
Similar logos are available in the pre-designed-medical category:
More Medical Logos
Medical Eyecare Logo
Image file: medical-eyecare-logo.gif
Our client is from North Salem, NY, United States of America.

The pre-designed logo was found in the medical category on the web site of Biz-Logo.com.

The price of this logo is $125.90 (USD).

The Medical Eyecare Logo is that of a circle. In the middle section of this circle is designed a caduceus. The caduceus is an ancient Greek or Roman heralds wand, with two serpents twined round it. This symbol was chosen by the medical world as their icon. The caduceus is encircled by a white ring, separating the caduceus from the circle. The color of the caduceus is white. At the back of the circle is designed another circle but shaped in the image of an eye. The right portion of the eye overlaps the first circle.

The Medical Eyecare Logo is multicolored. The colors are Fill: 100% PANTONE 339 C, Outline: None, Fill: White, Outline: None and Fill: Fountain, Outline: None.

The name of the company is designed at the right side of the Medical Eyecare Logo.

The tag line is designed underneath the name.

The name of the fonts is Bauhaus Md BT (Normal)(ENU).


More Case Studies
More from pre-designed-medical
Pre-Designed Logos
Custom Logos