Biz-Logo.com

Buy Logos

Nature - Plant Logos & Outdoors Logos
Tree Chain Logo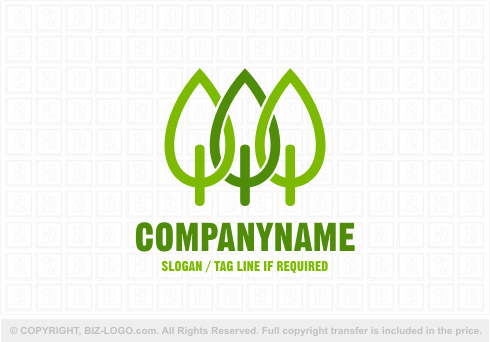 $145
Price in USD. No hidden fees.
Buy This Logo View Similar Logos
Exclusive Ownership & Copyright Transfer
Each logo sold only once. Details
Professional Customization Included
Let us make it perfect for you. Details
Receive All Web and Print Formats
Vector AI/CDR/EPS, PDF, PSD, JPG, PNG. etc. Details
Solid Guarantee
30 day, 100% money-back guarantee. No fine print. Details
| | |
| --- | --- |
| Logo ID | 7497 |
| Status | Not sold yet |
| Added | 2016-11-07 |
| Collection | pre-designed-23 |
This memorable logo combines two themes: A row of simplified trees and a chain. The three trees are locked together like a chain, which can be symbolic of teamwork and the interdependence of different elements in natural ecosystems.
Keywords
trees chains links linked trees nature natural environmental conservation forests ...

Buy this logo now

Find similar logos
Related logo collection: Top 30 Tree Logos
Can't find the perfect logo? Try a logo search or spoil yourself with a brand new, custom logo (from only $149!)