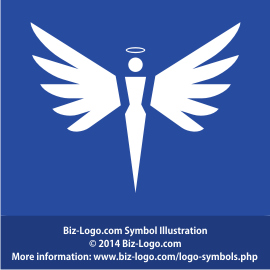 View All Symbols
Like this symbol?
Download it free:

Angel Logo Symbol EPS

Angel Logo Symbol AI

Angel Logo Symbol PNG

Angel Logo Symbol PSD
Angel

Modern meaning
In a modern sense angels are often seen as representing goodness, sincerity and innocence. Unfortunately the line between angels and fairies has become blurred, giving angels a softer, more feminine feel than what was historically the case.

Angels in modern logos can have various symbolic meanings, the most prevalent being that of protection, care and compassion.

---

Historical meanings
messenger protection wisdom enlightenment

In the Christian tradition
messanger protection wisdom
---

Our rating for this symbol: Acceptable
Our angel-related logos

More symbols and their meanings