Technology Leaf Logo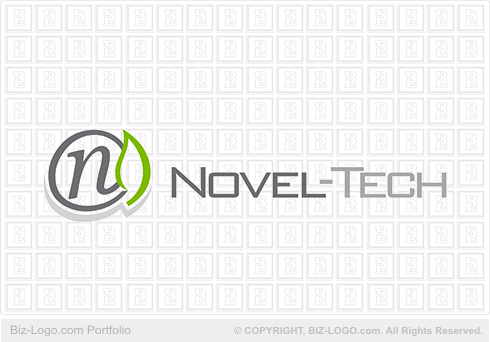 This logo is not for sale.
Similar logos are available in the pre-designed-cat-letters-n category:
More Letter N Logos
Technology Leaf Logo
Image file: technology-leaf-logo.gif
Our clients are from Horgen, Switzerland.

The directions from our clients emphasized the need for a symbolic image reflecting the activities of the company. Freedom was given to our in-house graphic designer to experiment with stylish images, symbols and fonts. Color combinations should reflect elegance and sophistication. Interestingly written name of the company (without any images) could be considered.

The image displayed on this page is the end result of a partnership between our graphic designer and our clients.

A circle cradles the letter n designed in small lettering. A green leaf is incorporated into the a portion of the inner zone of the logo. The leaf is created to the right side of the logos. A drop shadow reflects the lower part of the circle and the leaf. The letter n is slightly slanted upwards, meeting the silhouette of the leaf. The circle and the letter n are colored in dark gray. The silhouette of the leaf is colored bright green.

The name of the company is designed to the right of the logo. The name of the font used to design the text is BankGothic Lt BT (77.54 pt).

The logo carries no border lines.



More Case Studies
More from pre-designed-cat-letters-n
Pre-Designed Logos
Custom Logos