Industrial Company Logo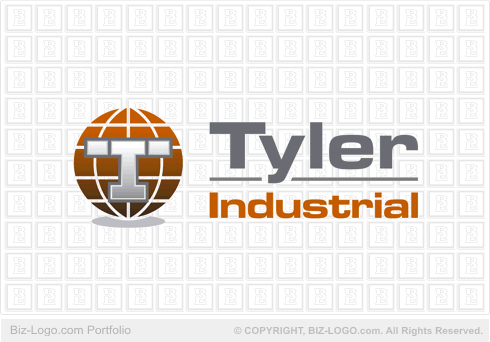 This logo is not for sale.
Similar logos are available in the pre-designed-cat-letters-t category:
More Letter T Logos
Industrial Company Logo
Image file: industrial-company-logo.gif
The alphabet letter T designed into the globe image, was searched and bought by our client.

The name of the company carries a prominent letter T as its first alphabet letter. It therefore stands to reason that the chosen Industrial Company Logo reflects that phenomenon as well. Our client needed some adjustments made though. Our client would liked to incorporate the letter I with which the slogan started to show in the logo somehow as well. The horizontal bar of the letter T was thus divided into three shorter horizontal bars. The middle bar simulated the dot on top of a capital letter I. The slogan of the company commences with the capital letter I.

This said and done, our client had himself a logo designed, incorporating not only the first letter of the company name but also the first letter of the company's slogan.

The globe graphic design is gritted. The globe also has a shadow base to the bottom section of its design.

The name of the company is composed by one word. The same applies to the company's slogan. Both the name and the slogan are designed to the right side of the logo. The slogan is designed below the company name.

The name of the font used to design the text in is MicrogrammaDBolExt.

The name of the color used to color the name is Fill: 70% Black, Outline: None. The name of the color used to color the slogan in is Fill: 100% PANTONE 159 C. The latter is the orange color.

The globe is colored in various shades of orange gray and black. These shifting/flowing shades are called Fill: Fountain, Outline: None.

The Industrial Company Logo has no border lines.
More Case Studies
More from pre-designed-cat-letters-t
Pre-Designed Logos
Custom Logos