Cycling-Sport Logo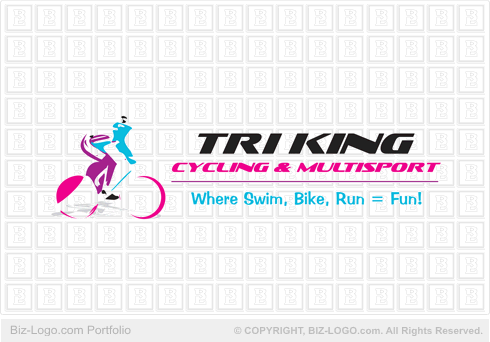 This logo is not for sale.
Similar logos are available in the pre-designed-sports category:
More Sports Logos
Cycling-Sport Logo
Image file: cycling-sport-logo.gif
Our clients are from Greensburg, IN, United States of America.

The logo shown on this page is a pre-designed logo. This is a once-off logo design. All graphic designs from Biz-Logo.com are uniquely created. All graphic designs from Biz-Logo.com are sold once only. Our clients are the exclusive owners of the Cycling-Sport Logo. A Transfer of Copyright Document is available on request at no extra charge. The only right Biz-Logo.com retains is the right to display it on Biz-Logo.com site as part of its portfolio of past work.

The price of this logo is $125.90 (USD). The price covers multiple concept designs to choose from, multiple variations of colors, fonts, placement of the name of the company and tag line, to choose from, unlimited logo formats and much more. Here's a link to all the information http://www.biz-logo.com/side-by-side.shtml. Copy and paste into your browser to open.

The turnaround time is one business day between each batch of concept design files.

Our clients received 10 concept designs before they called for finalization of their logo.

The logo image is designed using 12 graphic design objects. The design is that of a cyclist in action. The bicycle is a semi-abstract design. The 2 wheels, the right hand pedal and the front frame bar are visible. The cyclist is designed in full. The cyclist and cycle is speeding from left to right. The logo design has no border or shadow base.

The name of the company as well as the tag line are designed to the right hand of the logo.

The names of the fonts are Sofachrome (Normal-Italic), Impress BT (Normal)(ENU).

The logo design is multi colored. The names of some of the colors are Fill: Magenta, Outline: None, Fill: 100% PANTONE 306 C, Outline: None, Fill: Dark Green, Outline: None, Fill: R:252 G:255 B255, Outline: None, Fill: 20% Black, Outline: None and Fill: Purple, Outline: None.

More Case Studies
More from pre-designed-sports
Pre-Designed Logos
Custom Logos