Sailboat Logo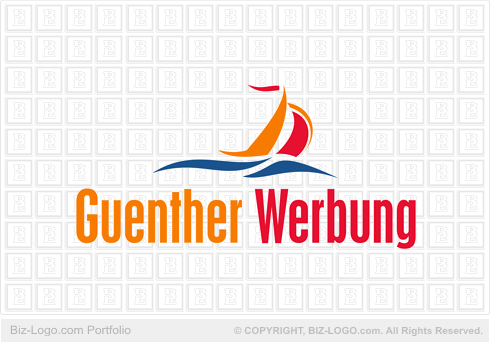 This logo is not for sale.
Similar logos are available in the pre-designed-travel-logos-holiday-logos category:
More Travel / Holiday Logos
Sailboat Logo
Image file: sailboat-logo.gif
The Sailboat Logo displayed on this page, is now the property of one of Biz-Logo.com prestigious clients.

The logo is a pre-designed logo. On submission of Biz-Logo.com client's order, one of our in-house graphic designers designed our client's company name in the perfect position. Our client bought his pre-designed logo "as is".

The turn around time is 1 business day.

The price of the logo is $125.90.

Should our client need any changes to his logo in future, a fee of $50.00 (USD) is due. The fee is applicable only after finalization of the logo. The $50 fee is not so much to cover the change (which is fairly easy to do), but to cover the more time-consuming process of re-finalizing the design once our client approved the changes. Re-finalizing includes creating and optimizing the different formats for print, web use etc.


Our client now owns the copyright to his Sailboat Logo. The only right Biz-Logo.com retains, is the right to display it on our site as part of our portfolio of past work. We do NOT resell ANY graphic design work.


Our client requested a certain file format. Biz-Logo.com offers additional sizes in web and printing formats and in at least 4 different sizes. Biz-Logo.com ensures that our clients have their logos in all the sizes and formats they need. This includes formats like psd, etc. and specific sizes - like 200 pixels x 150 pixels, 72dpi, etc. Biz-Logo.com offers our clients these extra files at no charge.

The Sailboat Logo is the image of a sailboat in action. The image is a design group of 7 objects. Six objects are swooshes. The water onto which the boat sails is compiled by 2 swooshes. The hull of the boat is not visible. It is behind the waves. The two main sails are separate from each other. The first sail is attached to the main shaft, onto which a flag is designed. the second, smaller sail is designed with a third sail of which a fraction of the sail is showing to the right hand side.

The Sailboat Logo has no borders.

The name of the company is designed underneath the logo.

The company name carries no tag line.

The colors are Fill: R:9 G:84 B:138, Outline: none, Fill: 100% PANTONE 185 C, Outline: None, Fill: 100% PANTONE Hexachrome, Orange C, Outline: None.

The name of the fonts is Placard MT Condenced, (Normal)(ENU).
More Case Studies
More from pre-designed-travel-logos-holiday-logos
Pre-Designed Logos
Custom Logos