Tree Logos
Image file: tree-logos.jpg
Tree Logos are popular in many industries and for many good reasons. Here are some tree logos by Biz-Logo and its partners. We have more in our pre-designed logos section. Check out the tree logos section and the landscaping section. If you can't find your perfect tree logo there, have a look at our custom logo design options as well. A custom tree logo will of course cost a little more than a pre-designed logo, but at Biz-Logo we offer a full, unconditional money-back guarantee, so your purchase is risk-free.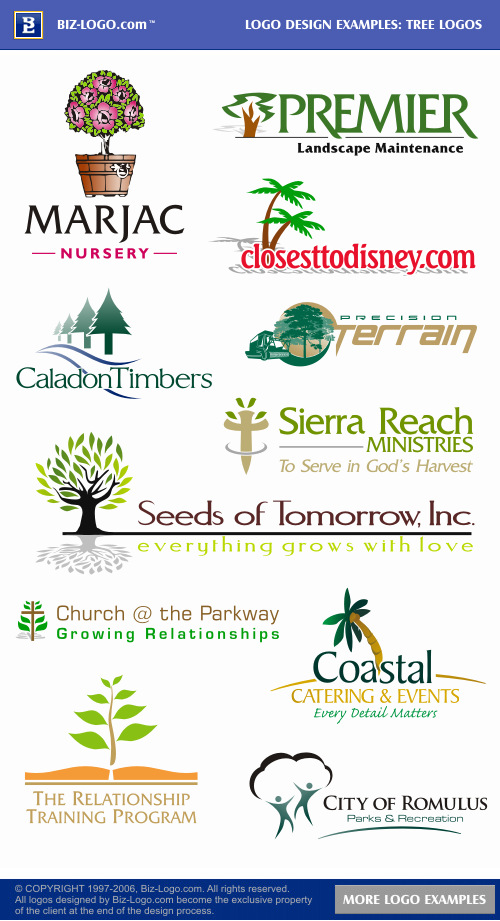 >> More tree logos
>> More plant logos
>> More landscaping logos
About tree logos
There are three characteristics of trees that make them popular candidates for logos: (1) They are great for illustrating growth, (2) a tree is solid/stable/immovable and (3) the inter-connectedness of the fruit, leaves, twigs, branches can be applied to represent many businesses or business aspects. As with any type of logo, the danger with tree logos is that they can easily become too generic. It is vital that the designer does not end up with an illustration of a tree, but a tree logo - which is achieved by making sure that the drawing style, colors, surroundings, layout etc. are unique and appropriate for the company the tree logo represents.