Biz-Logo.com

Buy Logos

Animals - Horse Logos
Pegasus Logo 2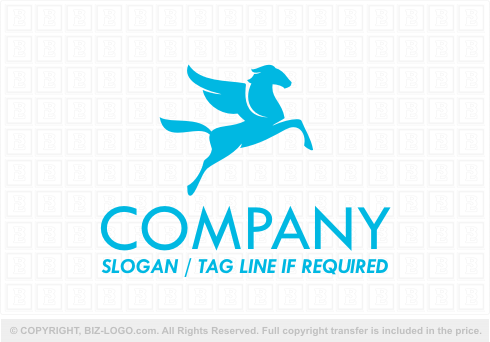 $145
Price in USD. No hidden fees.
Buy This Logo View Similar Logos
Exclusive Ownership & Copyright Transfer
Each logo sold only once. Details
Professional Customization Included
Let us make it perfect for you. Details
Receive All Web and Print Formats
Vector AI/CDR/EPS, PDF, PSD, JPG, PNG. etc. Details
Solid Guarantee
30 day, 100% money-back guarantee. No fine print. Details
| | |
| --- | --- |
| Logo ID | 6450 |
| Status | Not sold yet |
| Added | 2015-09-12 |
| Collection | pre-designed-21 |
Horses are symbolically being used mostly in mythology and religion. The horse can be defined as the symbol of durability and manliness. It can also represent the warrior spirit and courage. Wings signify a journey made through the air and often represent prayer. This divine winged stallion design could be appropriate for a tourism business, or any spiritual or theological institution.
Keywords
Pegasus winged horses with wings flying taking off jumping mythological ...

Buy this logo now
Logos with Similar Themes

More logos like these ones
Can't find the perfect logo? Try a logo search or spoil yourself with a brand new, custom logo (from only $149!)