Biz-Logo.com

Buy Logos

Animals - Bird Logos & Eagle Logos
Eagle Eye Logo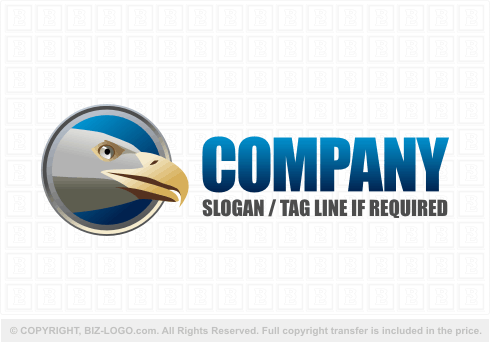 $145
Price in USD. No hidden fees.
Buy This Logo View Similar Logos
Exclusive Ownership & Copyright Transfer
Each logo sold only once. Details
Professional Customization Included
Let us make it perfect for you. Details
Receive All Web and Print Formats
Vector AI/CDR/EPS, PDF, PSD, JPG, PNG. etc. Details
Solid Guarantee
30 day, 100% money-back guarantee. No fine print. Details
| | |
| --- | --- |
| Logo ID | 3355 |
| Status | Not sold yet |
| Added | 2012-12-13 |
| Collection | pre-designed-18 |
A circle surrounding the face of an eagle is seen in this logo design. The eagle is depicted from the right. The right eye, beak and nostril as well as a small portion of its neck, are visible. The interior of the circle is deep blue, constrasting with the gray, yellow and black colors of the eagle.
Keywords
eagles heads eyes American eagle logos bald eagle face

Buy this logo now
Logos with Similar Themes

More logos like these ones
Related logo collection: 30 Great Eagle Logos
Can't find the perfect logo? Try a logo search or spoil yourself with a brand new, custom logo (from only $149!)