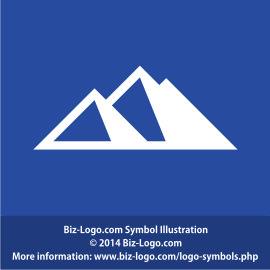 View All Symbols
Like this symbol?
Download it free:

mountain Logo Symbol EPS

mountain Logo Symbol AI

mountain Logo Symbol PNG

mountain Logo Symbol PSD
Mountain

Modern meaning
As a symbol a mountain can be either positive (e.g. permanence) or negative (e.g. obstacles). In logo design the mountain is overwhelmingly used in a positive sense, usually relating to permanence and dependability. A drawback of mountains in logos is that they are quite common. Unless it is a very unique mountain, consider not using a mountain on its own in your logo, but in combination with other elements.

---

Historical meanings
permanence constancy eternity stability obstacles difficulty immovability intelligence

In the Egyptian tradition
Intelligence (when pyramid shaped)
---

Our rating for this symbol: Great
Our mountain-related logos

More symbols and their meanings