Logo Examples
Click here for our full portfolio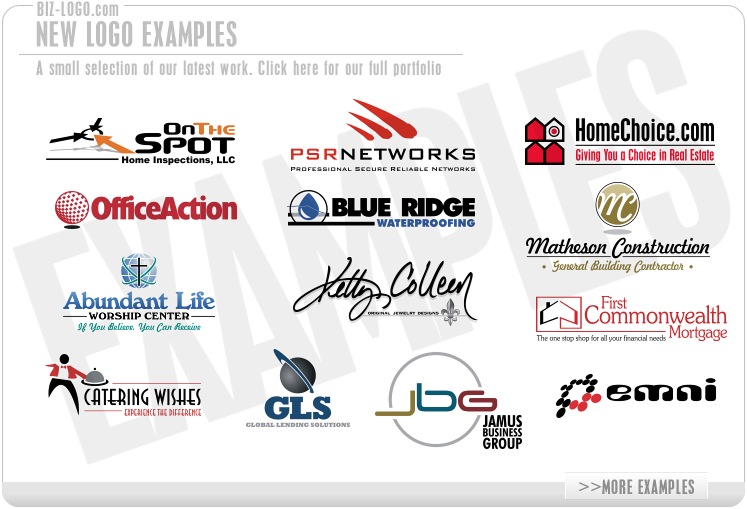 Logo examples.
HOME | ORDER | MORE EXAMPLES
© COPYRIGHT 1997 - 2006, Biz-Logo.com. All rights reserved. The logo examples above are the property of Biz-Logo clients and
may not be copied or used in any way without the express written permission of the copyright holder. To purchase a logo from Biz-Logo,
please have a look at our pre-designed logos and our custom logo options. If you have any questions, please let us know.