Globe and Star Logo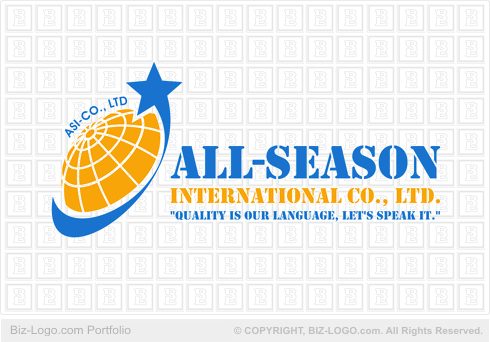 This logo is not for sale.
Similar logos are available in the pre-designed-cat02 category:
More Globe Logos
Globe and Star Logo
Image file: globe-and-star-logo.gif
On this page you view an example of a globe logo from the Biz-Logo.com portfolio.

The logos image falls into the graphic designs of a globe, a star a swoosh and the placing of the company name and tag line.

The globe is designed as if one is looking at it from the top side. The globe terminates a quarter of the distance from the middle of the image. The globe is graded, thus cutting the globe into small squares. At the top of the globe is designed a small circle, releasing all the vertical and horizontal lines forming the squares. At the base of the globe is designed a swoosh. The swoosh commences from the left hand side of the globe, running at the bottom border of the globe, ending in a star shaped image. The star is designed three quarters from the beginning of the swoosh.

A section of the name of the company nestles in the opening of the swoosh . The company name is designed in bold capital letters to the right hand side of the logo.

Underneath the name of the company is designed a strap line.

The logo is multi colored. The colors are Fill: 100% PANTONE 285 C, Outline: None, Fill: 100% PANTONE 137 C, Oultine: None.
More Case Studies
More from pre-designed-cat02
Pre-Designed Logos
Custom Logos