Real Estate Professional Logo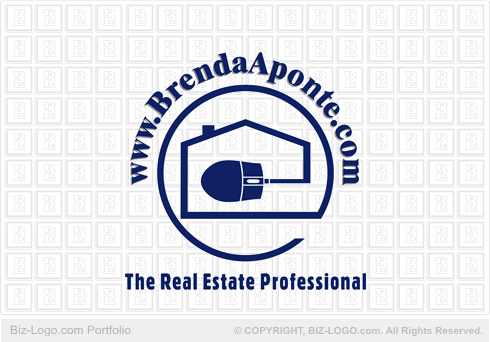 This logo is not for sale.
Similar logos are available in the pre-designed-computer-logos category:
More IT / Computer Logos
Real Estate Professional Logo
Image file: real-estate-professional-logo.gif
Our client is from Bridgeport, CT, United States of America.

The logo on this page was not designed by Biz-Logo.com.

The existing business logo of our client needed repair. Biz-Logo.com made the alterations according to the guidelines given by our client. The charge was $50.00 (USD).

The Real Estate Professional logo depicts a mouse lodged in the center portion of a house. The mouse faces to the left. The lead of the mouse prints the contours of the house. The original logo showed the lead of the mouse extending itself into a horizontal swoosh to the right of the logo. Biz-Logo.com graphic designer designed the lead of the mouse to extend itself into a circular frame around the house almost touching the right bottom corner of the house.

The web site address of our client originally was designed to the right of the logo in a horizontal position. One of Biz-Logo.com in-house graphic designers designed the web site address on the top outer section of the logo, following the contours of the mouse lead.

The slogan was designed underneath the name of the company to the right side of the original logo design. Biz-Logo.com graphic designer designed the slogan underneath the mouse lead.

The colors of the Real Estate Professional logo design is Fill: 100% PANTONE 2757 C, Outline: None and Fill: 40% Black, Outline: None.


More Case Studies
More from pre-designed-computer-logos
Pre-Designed Logos
Custom Logos