Maid Service Logo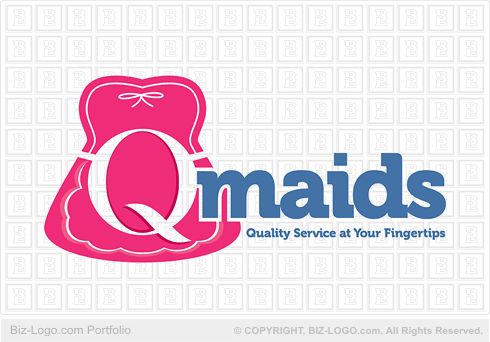 This logo is not for sale.
Similar logos are available in the pre-designed-people category:
More People Logos
Maid Service Logo
Image file: maid-service-logo.gif
Our client from Glendale, Arizona, United States of America, suggested a brand new logo design for their business. They needed a custom logo design without any limitations to creativity. They therefore chose the Platinum Package. The price of this custom logo design package is $899 (USD). The turnaround time for Biz-Logo custom packages is two business days. In the Platinum Package our clients receive unlimited concept designs, starting off with at least four designs in the first batch of concept design files. The package includes unlimited alterations, cartoon designs, mascot and detailed illustration type logos, Web integration, a CD of the final product and more.

The Maid Service logo is that of an apron of which the straps on both sides, clutch the first letter of the company name. None of the fonts suited the first letter and was thus created from scratch. The border line of the apron is accentuated with a solid, fine curving line. Just underneath the fine line, at the top portion of the apron, a petite bow is designed. The first letter of the second word of the company name is created adjacent to the first letter of the company name. The first letter of the second word of the name rests inside of the apron, overflowing to the outside of the graphic design.

The company name and slogan underneath the company name, are designed to the right hand side of the logo image. The fonts of the second word as well as those of the slogan, are Museo 900 (Bold)(ENS).

The Maid Service logo is multicolored. The colors are Fill: PANTONE DS 148-1 C, Outline: None, Fill: White, Outline: None. The name of the company is colored Fill: PANTONE 205-3 C, Outline: None.
More Case Studies
More from pre-designed-people
Pre-Designed Logos
Custom Logos