Home Care Logo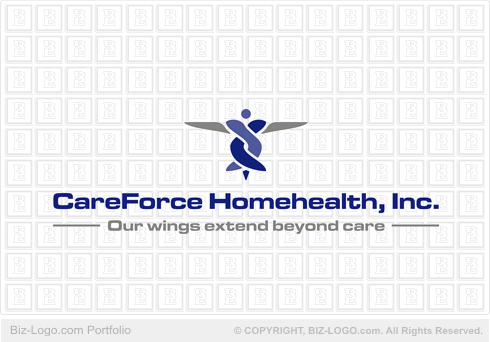 This logo is not for sale.
Similar logos are available in the pre-designed-medical category:
More Medical Logos
Home Care Logo
Image file: home-care-logo.gif
This pre-designed logo is from the Medical Category of Biz-Logo.com. Our clients from Round Lake, IL, United States of America, preferred a pre-designed logo instead of a custom designed logo, purely because of the exact logo design, meeting all their prerequisites.

Please quaint yourself with our custom and pre-designed work. Here is the link: http://www.biz-logo.com/samples.shtml. Copy the link and paste it into your browser to open.

The Home Care logo is an abstract design of the caduceus. The caduceus is an ancient Greek or Roman heralds wand, typically with two serpents twined round the wand. The shaft of the wand is totally covered by the two entwined serpents. The knob of the shaft is designed in a ball, slightly extended from the entwined serpents. The upper portions of the two serpents are flanked to the left and right of the wand, underneath the ball.

The name of the company is designed directly underneath the logo. The slogan is designed under the company name.

The Home Care logo is multicolored. The body of one of the snakes is colored light mauve. The body of the other snake is colored deep mauve. The heads, extended from left and right is colored gray, the same color as the ball. The company name is colored deep mauve. The slogan is colored gray.

The fonts are MicrogrammaDBolExt (Normal)(ENU).





More Case Studies
More from pre-designed-medical
Pre-Designed Logos
Custom Logos