Home Star Logo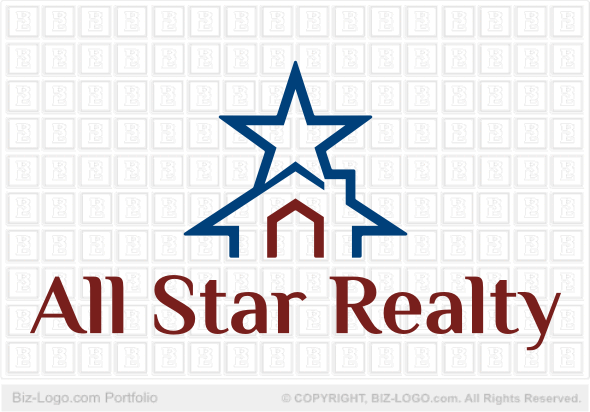 This logo is not for sale.
Similar logos are available in the pre-designed-real-estate category:
More Real Estate Logos
Home Star Logo
Image file: home-star-logo.gif
David Stanton is our client from Georgia in the USA who has been the proud owner of a Realty Business since 1982. They have provided the public with over 30 years of phenomenal service. They consist of a well trained team to meet all your real estate requirements. They are high caliber professionals with diverse backgrounds and are all committed to the Business of Real Estate.
They also offer an online computer-based course to anyone who is interested in a real estate career. This course is designed to let you work at your own pace, so there is no need to rearrange your busy schedule to attend classes.
David needed a suitable logo for his thriving business and discovered our pre-designed Home Star Logo in our Real Estate category at Biz-Logo.com for $145 (USD).
The array of this unique logo portrays the colors of the American flag. It consists of the silhouette of a blue house with a red front door. The outline of a huge five pointed blue star is visible in the center behind this home. The upward point of the star indicates the human spirit and our needs, while the other four points all represent an element; earth, air, fire, and water. All these combined contribute to life and are a part of each of us.
The name of this peculiar font we used is Philosopher Bold (ENS).
The color codes as follows:
100% PANTONE 1815 C and 100% PANTONE 541 C.

More Case Studies
More from pre-designed-real-estate
Pre-Designed Logos
Custom Logos