Link Logo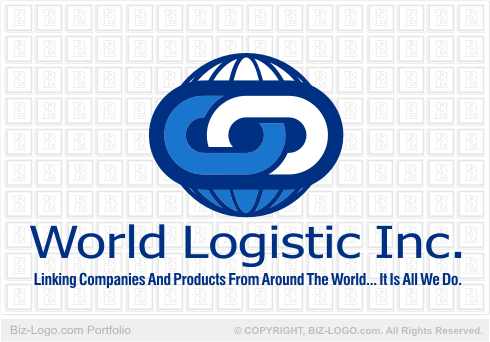 This logo is not for sale.
Similar logos are available in the pre-designed-cat02 category:
More Globe Logos
Link Logo
Image file: link-logo.gif
Louis and Chan are our clients from Lakewood in Washington. They own a holding company which supplies solutions for secondary rechargeable battery essentials. They link energy and green sustainability through revivable energy technology, battery reprocessing, battery re-energizing with enhanced technology.

Louis and Chan discovered their exemplary design for their firm during 2013, after browsing our Abstract-Circular Logo category at Biz-Logo.com.

This design comprises of two chain links in the center of a globe. The right side link is colored white with a dark blue membrane, while the left side link is colored light blue with a dark blue membrane in return. At the upper and bottom part of the globe, gritted lines are visible.

The globe indicates that this is an international company.

The color blue is associated with reliance, integrity and dependability, therefore helping to build customer loyalty. The two shades of blue we used, are 100% Pantone 285 C and 100% Pantone 288 C.

The names of the fonts are Tahoma and Swiss721 Cn BT Bold.

More Case Studies
More from pre-designed-cat02
Pre-Designed Logos
Custom Logos