USA Building Logo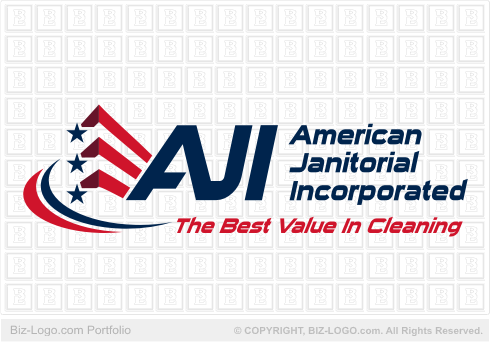 This logo is not for sale.
Similar logos are available in the pre-designed-construction category:
More Construction Logos
USA Building Logo
Image file: usa-building-logo.gif
Our clients are from the City of Umatilla, which is located in Lake County where they manage a commercial and industrial janitorial service and supply company.

They are a company that cultivates long lasting relationships with their customers through clear communication and exceptional customer support.

They will always go above and beyond to ensure customer fulfilment.

They have serviced many local businesses and government organizations throughout the state of Florida since 1987 and stand by their reputation as the best cleaning value available.

The basis of their business operations are mainly the key values of sincerity, trust and morality.

Jordan and team had specific criteria in mind, especially to incorporate an American flag theme, since they are American Janitorial. They needed a logo that is sleek and professional. After a few discussions with one of our most talented designers, Jordan suggested we include a sky scraper building in the design, as well as swooshes.

They purchased our Silver Package for $299 (USD). With this package clients receive 15 concept designs to choose from, all original designs based on their instructions. When they select one of the 15 designs the alterations process starts. Here they work with one of our in-house designers to refine their chosen logo until perfect. They receive unlimited alterations so we will keep at it and only finalize the logo when clients tell us to.

The winning result is this design shown here. It consists of a beautiful building in 3D view, with three stars equally spaced to the left. To round it off, two swooshes were placed at the bottom left. Jordan and team were very content with the end product.

The sky scraper buildings represent the pinnacle of cleaning success. If you clean skyscrapers, you can clean anything!

The colors proudly represent the American flag, here fore we used 100% Pantone 289 C, 100% Pantone 186 C and 100%

Swooshes generally indicate activity taking place. The 3 stars resonate with the energies of optimism, inspiration, sociability and compassion.

Jordan and team also ordered a business card design at $79 (USD).

More Case Studies
More from pre-designed-construction
Pre-Designed Logos
Custom Logos