Roof Shield Logo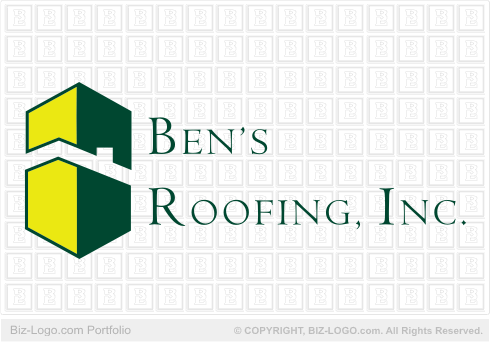 This logo is not for sale.
Similar logos are available in the pre-designed-construction category:
More Construction Logos
Roof Shield Logo
Image file: roof-shield-logo.gif
Gustavo is a roofing contractor situated in Oakland, serving the entire Bay Area.
They are a group of hardworking, sincere, roofing professionals who are devoted to providing their customers with the best possible long term solution to their roofing concerns.

Gustavo spent 13 fabulous years at their family business and learned so much about the roofing industry primarily through assisting several hundred homeowners and property administrators with their investments. He got the itch to run his own business and in December 2012, his dream became a reality.

Gustavo scanned our categories at Biz-Logo.com in search of the appropriate logo and found our pre-designed Roof Shield Logo at $145 (USD). Although its original colors were red and gray, he requested yellow - Pantone 3945 C and green - Pantone 3435 C, the exact same colors as for Oakland Athletics.

This logo illustrates a green and yellow shield with a white roof and chimney designed across it in the centre thereof.

A shield is essential in protection against danger or unpleasant experiences.

The name of the font we used, is Venetian301 BT.

More Case Studies
More from pre-designed-construction
Pre-Designed Logos
Custom Logos