Preschool Logo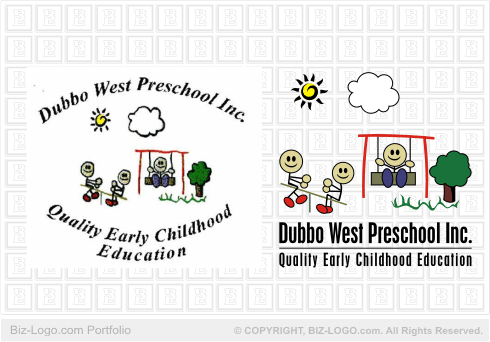 This logo is not for sale.
Similar logos are available in the pre-designed-people category:
More People Logos
Preschool Logo
Image file: preschool-logo.gif
Melissa is an Administration Manager for a Preschool in Dubbo, Australia where they are approved to provide care for 3 to 6 year old children. They have designed their Preschool programs to offer purposeful encounters which build on the childrens own perception, strengths, interests and advancing skills.

During 2014 she contacted us for help with their Preschool logo. One of our very talented designers at Biz-Logo.com soon had her smiling again! Their logo needed repairs and we quoted Melissa $50. Included in the cost was a redraw of their current logo (shown left), a preview submitted to them for approval, revisions as needed and the final logo files once they approved the revisions. The final logo (shown right) was delivered in vector format for professional printing, as well as a number of other formats for desktop printing and web use - including black and white versions and transparent background versions. Melissa and team were incredibly in awe with the end result!

More Case Studies
More from pre-designed-people
Pre-Designed Logos
Custom Logos