Cross Segmented Shield Logo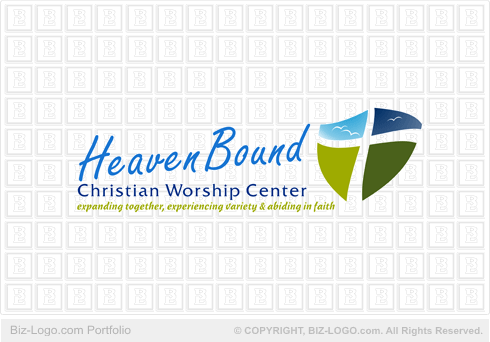 This logo is not for sale.
Similar logos are available in the pre-designed-church category:
More Church Logos
Cross Segmented Shield Logo
Image file: cross-segmented-shield-logo.gif
Our client is an enthusiastic Director at a Christian Worship Center in Houston, Texas. She discovered the ideal design for their religious organization, after browsing our Church category at Biz-Logo.com.

This abstract Cross and Shield logo consists of a white cross drawn inside a shield, dividing it into four segments. From a Christianity point of view, a shield refers to God as being our Protector against evil. The cross is seen as a representation of the body of Jesus, known as the crucifix.

The two bottom segments, are green in color, which suggest the victory of life over death. The top segments are blue, which is the color of the sky, symbolic of heaven. Here we see three white birds soaring high in the sky, which could represent the Father, the Son and the Holy Spirit. White symbolizes sacredness, innocence and purity.

Colors used:
100% PANTONE 295 C
100% PANTONE 371 C
100% PANTONE 383 C
100% PANTONE Hexachrome Cyan C
30% PANTONE 295 C
White

Fonts are Freestyle Script, FrizQuadrata BT and Freehand471 BT.

More Case Studies
More from pre-designed-church
Pre-Designed Logos
Custom Logos