Key Logo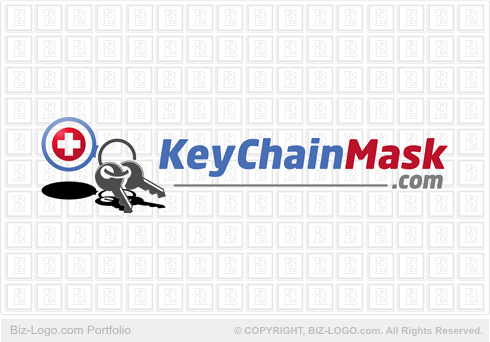 This logo is not for sale.
Similar logos are available in the pre-designed-medical category:
More Medical Logos
Key Logo
Image file: key-logo.gif
Our client from Newport Beach approached us for a unique design and chose a Custom Package offered by Biz-Logo.com. The turn around time runs 2 business days between each revision.

Our client's company supplies top-quality, clear plastic pocket CPR masks individually wrapped and tucked inside it's own durable nylon pouch, attached to a stainless steel key ring for use in giving CPR.

The logo design displayed on this page portrays a set of keys, with a medical key holder attached to it. A combination of blue, red and gray was used in this design.

The key holder consists of a white medical cross placed inside a solid red circle, outlined by a blue circle.

Circles are often seen as protective symbols. Standing within a circle shields a person from dangers or influences outside of the circle.

From a color psychology perspective, blue is reliable and responsible. This color exhibits an inner security and confidence.

Red is a warm and positive color associated with our most physical needs and our will to survive. It exudes a strong and powerful masculine energy. Red is energizing.

The name of the company is designed to the right of the logo.

Colors:

Curve Fill:
10% black, 60% black, 70% black, 90% black, white, 47% PANTONE 287 C and 73% PANTONE 287 C.

Ellipse Fill:
100% PANTONE 200 C and white.

More Case Studies
More from pre-designed-medical
Pre-Designed Logos
Custom Logos