Poor Boy Logo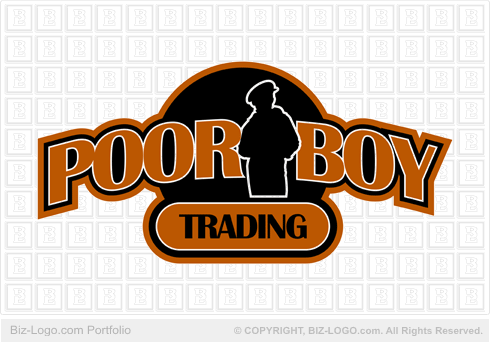 This logo is not for sale.
Similar logos are available in the pre-designed-people category:
More People Logos
Poor Boy Logo
Image file: poor-boy-logo.gif
Our client from New Jersey emailed his thoughts and visions to one of our in house graphic designers. A custom graphic design was born. He owns a Trading Store and was inspired by a cross between the Tiny Tim character from the Christmas Carols and the Dutch Boy Paints logo in silhouette form.

The Poor Boy Logo took off with the graphic design exhibited on this page. However, multiple graphic designs followed until it was refined to absolute perfection.

The image is that of a little boy silhouette portrayed at night time. He wears a cap and walks slowly with his hands in his coat's pockets. The outline of this figurine is illuminated by the reflection of light caused by a nearby street lamp.
The name of the company forms an integral part of the logo and was designed to either side of this character in upper case.

The strap line of our client's company is designed right below the figurine and company name in a rectangular ellipse shape.

The colors of the logo are Curve Fill: 100% PANTONE 1525 C, Curve Fill: G:255 and G:0.



The logo design has no drop shadow.
More Case Studies
More from pre-designed-people
Pre-Designed Logos
Custom Logos