Machinery Logo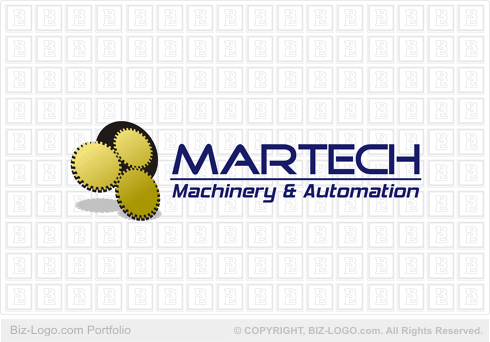 This logo is not for sale.
Similar logos are available in the pre-designed-cat03 category:
More Freeform Logos
Machinery Logo
Image file: machinery-logo.gif
Our clients from Randolph, New Jersey, United States of America, spotted the pre-designed machinery logo in the Abstract or Free Form Category. This pre-designed logo was designed by Biz-Logo.com.

The price of the logo is $125.90.

The turnaround time is one business day. The project was finalized within five business days. Thirty one concept design files were viewed by our clients. Color and font changes were made until the our clients found the exact and precise colors and fonts for their company flagship. No additional costs were involved, as the price stay static throughout the process.

The machinery logo is an ensemble of four circular designs. The top circular design is larger than the circular design that is embedded into its center. This larger circular design has a smooth edge. It also overlaps at the back of the other two circular designs. Within this mentioned design, is cradled another circular design. The second design has a border ending in spikes. The third and fourth circular design have spiked borders. All three the spiked bordered designs inter link with each other. The four circular designs constitutes a mechanism driven through an outer power force. The machinery logo is lifted onto the bottom circular design, tilted sideways to the right hand side of the design space. The logo design has a shadow base.

The company name and tag line is designed on the right hand side of the logo. The name of the firm is underlined. The company name is written in capital letters. The tag line rests underneath the company name.

The fonts are Good Times (Light) (ENU).

The color of the company name and tag line is 100% PANTONE 2758 C, Outline: None. The three circular designs with spikes borders is colored Fill: Fountain, Outline: None. The larger circular design is colored 100% PANTONE 2758 C, Outline: None.
More Case Studies
More from pre-designed-cat03
Pre-Designed Logos
Custom Logos