Aviation Star logo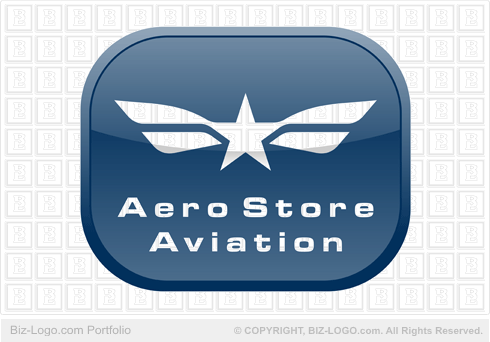 This logo is not for sale.
Similar logos are available in the pre-designed-eagles category:
More Eagle Logos
Aviation Star logo
Image file: aviation-star-logo.gif
Our client is from the United States of America.

The logo on display is a custom designed logo by Biz-Logo.com. During 2011, our client chose the Silver Package, which is $299.00 (USD). This Package includes 15 unique concept designs to choose from, unlimited alterations to the final logo design choice.

The turnaround time is 2 business days.

The logo design consists of two eagle wings, with a star in the centre.

Aviation defined, is the practical aspect or art of aeronautics, being the design, development, production, operation and use of aircraft. Aviation comes from the Latin avis meaning "bird".

The star speaks for itself, as STAR in the aviation industry stands for: "Standard Terminal Arrival Route", which is a published procedure followed by aircraft on an IFR flight plan just before reaching a destination airport.

An eagle's wings represent flight and great majestic strength. They also share aerodynamics of airplanes.

The colors are 100% PANTONE 540 C, Outline: None.

The font is: MicrogrammaDBolExt (Normal)(ENU) - Fill: White Outline: None.
More Case Studies
More from pre-designed-eagles
Pre-Designed Logos
Custom Logos