HVAC Company Logo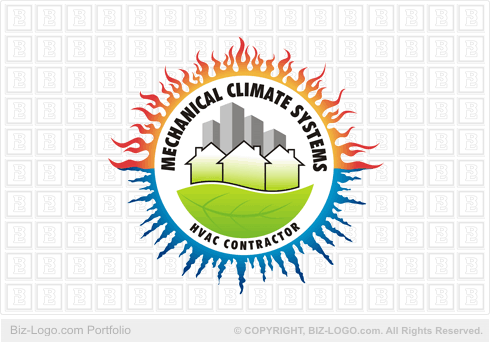 This logo is not for sale.
Similar logos are available in the pre-designed-construction category:
More Construction Logos
HVAC Company Logo
Image file: hvac-company-logo.gif
This logo was done as a repair for a customer.

A logo repair can be defined as a degree of custom work required for a specific logo. The design team submits a preview of the repaired logo for your approval, make changes as required by you and provide the full set of logo files once you approve the repaired logo. The set of logo files will include the original vector art, high-resolution versions in color, grayscale and black and white, as well as web-ready versions of the logo.

When our designer received this logo it was a much darker logo because the main colors were different shades of grey and then black. These colors did not make the logo stand out, but rather disappear and the reader could not perceive the right image. Our designer brought in different colors and changes the background to white. This immediately lifted the image and almost gave it a 3D feel. The colors all represent the natural elements such as water, fire, earth and air.

This logo is not for sale.


More Case Studies
More from pre-designed-construction
Pre-Designed Logos
Custom Logos