Coffee Cup Logo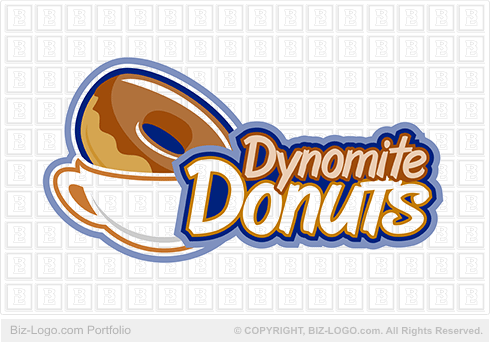 This logo is not for sale.
Similar logos are available in the pre-designed-people category:
More People Logos
Coffee Cup Logo
Image file: coffee-cup-logo.gif
This cartoon coffee cup logo was designed by the Biz-Logo.com team

The logo is a fun filled image which portrays a cartoon doughnut being dunked into a coffee cup. The icing of the doughnut looks so glossy that you also would like your own cup of coffee to dunk your doughnut in. The design focuses on both text and image. The text is divided into two words. The second part of the company name is enlarged to emphasize the doughnut in the design.

The cup is a natural white color and the doughnut is a brown dough color with glossy chocolate icing on top of the doughnut. The text in this design is the same colors as the doughnut which accentuates the baking element of doughnuts.

Both the image and text in this design is outlined by a bold purple line and this makes the design look neat and finished off.
More Case Studies
More from pre-designed-people
Pre-Designed Logos
Custom Logos