Cyber Speech Bubble Logo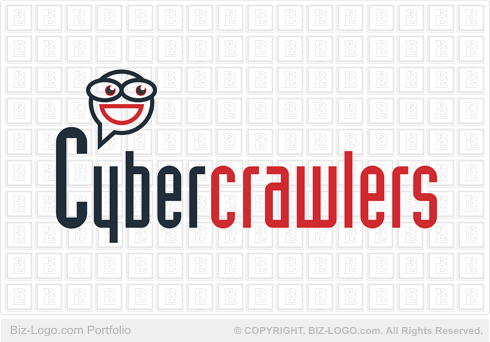 This logo is not for sale.
Similar logos are available in the pre-designed-computer-logos category:
More IT / Computer Logos
Cyber Speech Bubble Logo
Image file: cyber-speech-bubble-logo.gif
Our client is from Seal Beach, California. The logo shown on this page is from the studios of Biz-Logo.com.

The logo is a pre-designed logo, created by hand of one of Biz-Logo.com in-house graphic designers.

The logo is composed of a smiling face, designed above the name of the company.

From behind large specs, two eyes are eagerly searching for business on the internet, the type of business of our client. The round head of the smiling face has no hair. The lips are painted red. The neck protrudes to the left ending in a sharp spike, nearly touching the first letter of the name of the company.

The round head, the specs and the first word of the company name are colored black. The graphic name of this color is Fill: Black. The two eyes have a hint of red. The mouth and second part of the company name is colored in red. The graphic name of the color red is Fill: 100% PANTONE 711 C, Outline: None.

The name of the font used to design the company name is Industria (154.966 pt).

The logo has no drop line or shadow base.
More Case Studies
More from pre-designed-computer-logos
Pre-Designed Logos
Custom Logos